comma three Press Release
comma.ai introduces comma three with 360° vision
Featuring the most powerful triple-camera system to ever live on your windshield.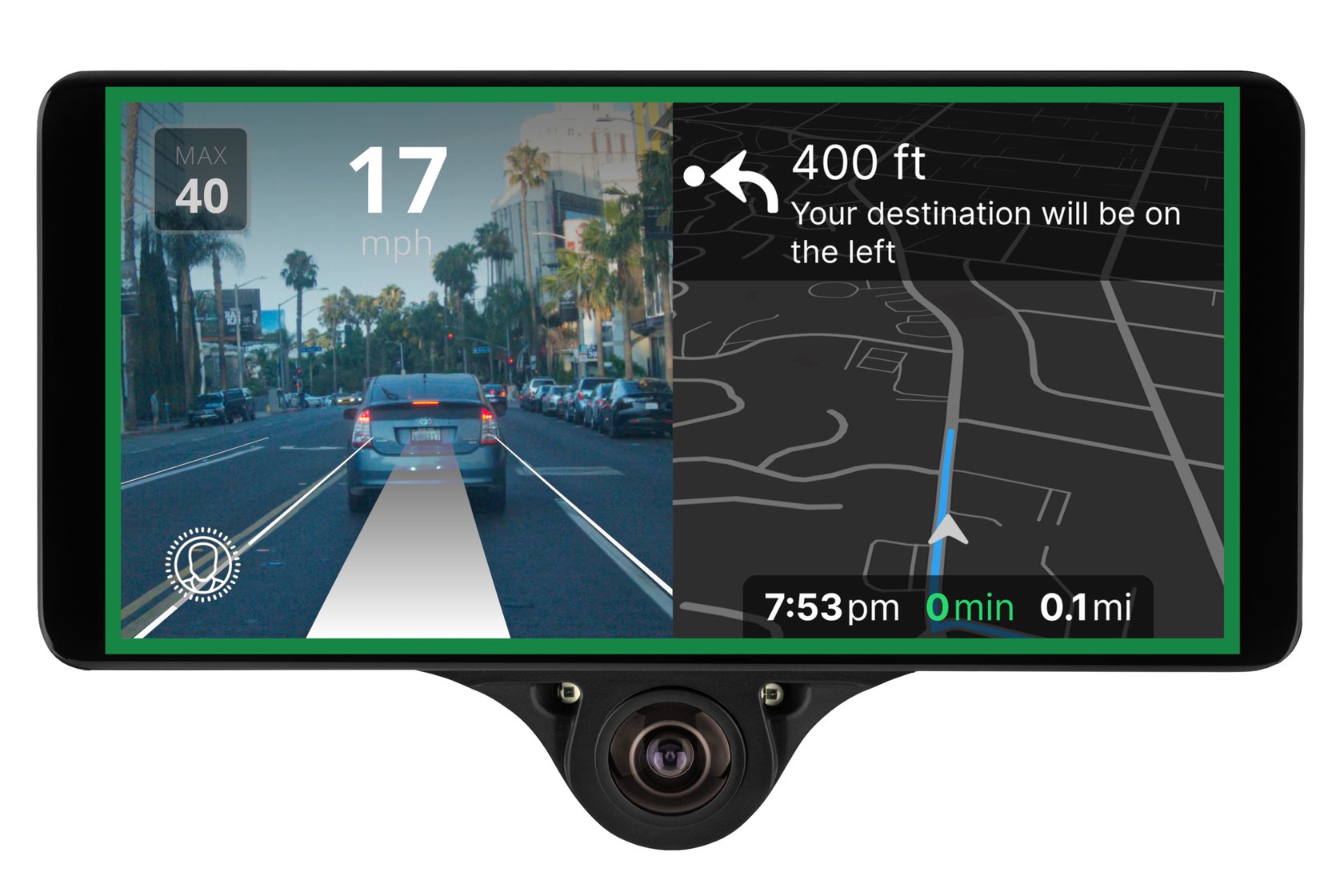 San Diego, California – comma today announced the comma three devkit, delivering innovations that make the world's highest rated ADAS system even more powerful, improving the features people use the most throughout their drives. comma three introduces a powerful triple-camera system, offering a 360 degree view of the road, plus a narrow cam to see even the furthest away objects. comma three has a stunning OLED screen, and looks beautiful on your windshield in its injection molded case.
comma three comes in the perfect color, black, and will be available for order on the comma.ai website on July 31st.
"comma three is way better than comma two", said George Hotz, comma's president and founder. "If you want to get a comma, even though the comma two is still for sale, you'll probably be happier with the comma three. It just feels like a real product."
Triple Camera and Driver Monitoring
With three cameras, comma three sees everything, the 1080p cameras have over 120 dB of dynamic range, and use a camera sensor two generations ahead of a leading electric car maker. comma three can see the bright sky and the dark shadows at the same time.
The pair of high power IR LEDs allow the comma three to keep an eye on you day and night, following up on the award winning driver monitoring system shipped with the comma two. No longer will you have to fiddle with the mount to make it see you, even if you drive on the other side of the road.
Navigation
openpilot on comma three delivers an integrated navigation experience unlike any other ADAS system. With our comma prime service, just type in the destination on your smartphone, and it will be wirelessly synced with your car. comma three provides turn-by-turn directions to get you where you need to go.
Shipping navigation is the first step toward shipping the "navigate on openpilot" active guidance feature, which will launch exclusively on the comma three. With the most advanced machine learning technology in the self-driving car space, openpilot will be able to use the navigation system in the same way a human does, by looking at it!
Pricing and Availability
The comma three will be available in 250GB and 1TB (CROSSCOUNTRY EDITION) models in black starting at an introductory price of $2199.
Customers worldwide, except Russia, Iran, North Korea, will be able to order the comma three on July 31st.
Orders will be fulfilled in a first to order, first to ship fashion, with all 1TB CROSSCOUNTRY EDITION orders being fulfilled first. Before your order ships, you can cancel at any time, but you will lose your spot in line.
While supplies are limited, there's a 2 device limit per customer.
The comma three includes 3 free months of comma prime, $24/mo after that
All comma threes have our 30 day guarantee. We think you'll love it, but if you're not completely satisfied, you can send it back within 30 days for a full refund.
Please contact alex@comma.ai for more information.
comma is bringing driving abilities to cars on the road today–think Tesla Autopilot, but for Hondas and Toyotas. Our open source software, openpilot, enables your car to steer, accelerate, and brake automatically in its lane. There are thousands of drivers using openpilot and 50+ million miles driven with our hardware. We are launching the comma three at COMMA_CON on July 31, 2021.